but i'll still love you forever.
Monday, August 07, 2006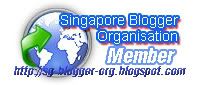 Monday, June 12, 2006
I love without knowing how.
I love with the depths of my soul.
I love with all I am and all I have.
I love without eyes or sound.

For my love is blind and deaf.
I love with the gentleness of my heart.
I love with the only passion known to me.

I love with desire of you and me.
I love so much that we as two become one.
I love without judgement.
I love with mind,body,and soul.

I love in sickness and in health for all eternity.
For all that I am,all that I have and all that
I will ever be,I am forever yours.
You're the bone of my bones
Who I love for my wife.
The flesh of my flesh
And my partner in life.

For me to have and to hold
For better or for worse.
To love and to cherish
Though we might fight and curse.

Be I richer or poorer,
'Till death makes us part,
I will give you great portions
Of my soul and my heart.
Heaven won't be heaven
If I don 't see you there,
May the first to go
Be me, is my prayer.
Tom ZartAuthor ofLove,
War And More
Those simple words confuse me.
For I thought I knew what they meant.
Until I lost and won some,
My love today is for rent.

I love you.

Those simple words I know so well.
I wish for you to know.
That just liking someone is so different.
So I will say it real slow.

I L O V E Y O U

Those are the words of a million feelings.
My hopes and dreams and joys.
Little girls writing love letters.
Chasing after boys.

I…L…O…V…E…Y…O…U

Those are the words that I say to you.
I whisper them to your heart.
You turn and look back at me.
I loved you from the start.
Nothing can describe, the way I feel for you
Your love is warm and precious
Your heart so pure and true
Heavens angels brought me
To knock upon your door
To give you all my love
To keep you wanting more
The special bond we share, will guide us on our way
To a perfect life were dreams come true
What more can I really say
We were brought together, never will we part
Your my special gift
Your my shining star
I'll love you unconditionally
With all my heart and soul
I'll never break your spirit
I'll always keep you whole
All my life I've waitedFloating, dreaming, wishing
For the day when you would come my way
That day has come
My heart flutters at the sound of your voice
My hands shake as I reach to touch your face
In heaven there can only be a better place
Soaring through the clouds
The wind beating at my skinBreathing heavy, feeling numb
You're all I need, my number one
Tears stream down my face, burning my eyes
Happy tears, thankful smilesKnowing
I can hold you, embrace you
Fearless of the unknown, content with life
No longer will I feel the sharpened knifeOf hurt, pain and suffering
I don't know what I did to deserve youbut I thank the Lord above that
He's given me the gift of youto share our special love.
Like a favorite blanket on a chilly nightor when I'm feeling blueYour love wraps itself around melike a special hug from you.
I love having a friend like youand I know this much is true.
Of all the people who could have stolen my heartI'm so happy it was you.
"Love is patient, love is kind. It does not envy, it does not boast, it is not proud. It is not rude, it is not self-seeking, it is not easily angered, it keeps no record of wrongs. Love does not delight in evil but rejoices with the truth. It always protects, always trusts, always hopes, always perseveres."
Wednesday, May 10, 2006

Twice or thrice had I loved thee,
Before I knew thy face or name;
So in a voice, so in a shapeless flame,
Angels affect us oft, and worshipped be;
Still when, to where thou wert, I came,
Some lovely glorious nothing I did see.
But since my soul, whose child love is,
Takes limbs of flesh, and else could nothing do,
More subtle than the parent is Love must not be,
but take a body too;
And therefore what thou wert, and who,
I bid love ask, and now
That it assume thy body I allow,
And fix itself in thy lip, eye, and brow.
Monday, May 08, 2006
The weather beaten garden clock betrays some laziness
The once precise hands have now grown rhythm-less
The laced hammock sways beneath the winking stars
And the silver moonlight floods the dale of flowers
But something strikes my heart as I lie in that light
Enveloped in the velvet silence of this queer night
The dancing flame of fire still burns the candle wick
The bottle of cherry wine lies smashed by my drunken kick
The wind is steady; blows strong without a change
But somehow this heart of mine has never felt as strange
But now my thoughts chase each other to victory
And I finally understand the cause of my misery
On this very hammock she used to be in my embrace
I used to kiss her till she fell asleep, exhaling on my face
On this quiescent trail we had patted smiling flowers
Formed imaginary hearts by joining the radiant stars
Between these very hills our winter moons had sunk
We`d break the wine bottles each time we got drunk
The butterflies had blushed upon seeing our first kiss
Laying on the fresh-cut grass, enclosed in a smitten mist
And now I lie, drunk, with wine and memories of two
I hope missing her is not something I must get used to
The air of strangeness transforms to a glacial breath
This new life of loneliness is in fact a living death
The wind puts out the candle, darkness adds to gloom
Even the gusts now bring the rosy scent of her perfume
And as it intoxicates me, my eyes turn to scour
I look around for her, until I realize she is afar
But every time a star falls, this heart of mine believes
And searches for her, once again, amidst the mocking breeze.
A special world for you and me
A special bond one cannot see
It wraps us up in its cocoon
And holds us fiercely in its womb.
Its fingers spread like fine spun gold
Gently nestling us to the fold
Like silken thread it holds us fast
Bonds like this are meant to last.
And though at times a thread may break
A new one forms in its wake
To bind us closer and keep us strong
In a special world, where we belong.
The snow, so peaceful and serene,
caressed by the soft moonlight,
gave magical feelings to the night.
The soft blue glow,
the lovers' words that then did flow,
their lips closer and closeruntil,
locked in the throesof a passionate embrace,
he decided to express his feelings,
to keep her safe.
He whispered softly,
his words like music to her ears,
"I Love You,"
and her response the same,
heard like the gentle breeze,"
And I, love you, forever.
"That was the night they promisedto be together through everything,
each to care for the other when old and grayA lovers' pactthe most likely to last.